Trademark Attorney in Ireland
what TMR Fitzsimons Trademarks can do for you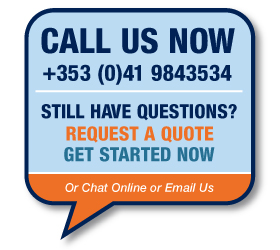 TMR Fitzsimons Trademarks was founded in 2012 by trademark agent and solicitor Michael Fitzsimons, as Irish based trademark agents and design right agents. TMR Fitzsimons are registered Irish and European Trademark Attorneys and Design Right Attorneys and Irish solicitors.
What we can do for you…
Because we are solicitors and trademark agents, with us, you'll have the perfect ONE-STOP SHOP to help harness and protect trademarks, design rights and other intellectual property assets.
We advise and act for Irish and overseas clients on Irish, UK, EU Community and WIPO International trademark dealings. And we can do the same for you.
At TMR Fitzsimons, we combine a competitive price and excellent service with the expert legal skills and experience to handle your trademark disputes, litigation and trademark transactions.
No matter what industry or sector, we work with small business and start-ups, entrepreneurs with new ideas, companies, corporates and multi-nationals on specialist trademark agent issues.
Our extensive service includes online access to your trademark file, monthly status emails, sundry charges covered and old-fashioned practical solutions and plain talking advice.
Michael Fitzsimons, Trademark Agent…
Michael Fitzsimons is an Irish and European Trademark and Design Attorney and a practising solicitor. As a solicitor, Michael represents his clients through all stages of trademark disputes and he has acted as lead solicitor in significant Supreme, High and Commercial Court actions. Qualifying as a solicitor in 2005 and as a trademark agent in 2006, Michael is a graduate of Commerce from UCD (1994) and a post-graduate of Marketing from the UCD Michael Smurfit Graduate School of Business (1995).
He trained and worked with Dublin firm, Ivor Fitzpatrick & Company, focusing extensively on commercial litigation and business & corporate law. He started practice as a business & corporate lawyer and has developed his litigation and commercial practice with Brian A. Rennick Solicitors in Co. Meath and later as a partner in Fitzsimons Redmond Solicitors in Dublin.
I established TMR Fitzsimons to fill a gap in the market for a competitive priced, fixed fee specialist trademark agents with the expert legal skills and experience to handle trademark disputes, litigation and trademark transactions for Irish and overseas clients.
You can follow me on twitter, connect with me on LinkedIn, or speak to me directly on +353 (0)41 9843534.